WINTER BASEBALL CAMPS IN HUNTINGTON BEACH
SIGN UP BEFORE DECEMBER 1ST AND SAVE!
Lifeletics Baseball camps are anchored by expert coaches with years of collegiate and professional playing and coaching experience. We provide the most complete camp instruction available in Southern California.Our innovative training programs and challenging, yet fun daily itinerary give our baseball campers everything they need to succeed. Campers work hard to develop upon their existing skills and meet new friends from all over that share the same passion for baseball.
2019-2020 Winter Baseball Camp
Camp Coaches Roster
Mike Carp – Boston Red Sox 2013 World Champ
Ruben Corral – Toronto Blue Jays Pitcher
Jackson Rees – Toronto Blue Jays 2019 MilB Relief Pitcher of the Year
Aldo Koutsoyanopulos –  Italian Baseball League, Capo Valley HS
Joshua Keithly – German Baseball League, Capo Valley HS
Dylan Stowell – Minnesota Twins Pitcher
CHRISTMAS AND NEW YEAR'S BASEBALL CAMPS
Join the Lifeletics instructors for 4 days of camps through the winter break.  The winter camp is a Spring Training format that merges practices and games daily for fun and great teaching opportunities!
WEEK 1:  DEC 23, 24, 26, 27
WEEK 2:  DEC 30, 31, JAN 2, 3

$250 PER CAMP; $150 SIBLINGS
$450 BOTH WEEKS
EARLY BIRD SPECIAL
$225 PER WEEK
ENDS DECEMBER 1ST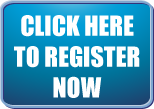 Spring Break Camp – Position specific skills clinic for advanced athletes.
Work on a specific position for a full week and maximize your abilities for the stretch run of the season.  This is perfect for players to work on their specific defensive skills at the midpoint of the season.  Give us the position of your choice and the goals you have and our staff will work them together on the field!
Winter Camp (1 week) – Combination format to prepare for tryouts and spring season.
Our winter camp format prepares players for tryouts and the upcoming spring baseball season.  Our campers are split into different skill levels to maximize their learning potential.  Players are split into age-based groups and are taken through a clinic/game format.
Spring Training Clinic (1-day) – On field coaching clinic plus athlete clinic at league site.
Our spring training 1-day clinics are designed to get a quick refresh on skills and performance from our professional staff.  Get detailed feedback from our coaching staff as we put your player through a series of skill and strength challenges putting speed strength and power out on display!
Coaching 101 Seminar Series – Access to coaching clinics in hitting, pitching and catching.
Join our coaches for our Coaching 101 series held at Lifeletics.  Our staff breaks down mechanics and training methods to show you the best methods of training your players on the field and off.
Summer Camp (3 weeks) – Beginner, intermediate and advanced options for camps.
Spend your summer playing baseball at our 6 week summer camp.  Players can enroll for any number of weeks and with weekly evaluation days, players will see their performance increase dramatically.  Players run through a progressive and advanced style of development utilizing video for skills and game performance, as well as receive speed and agility training to increase athletic ability on the field.
[ /su column]